Graphic designing is used everywhere, take the example of YouTube and Facebook, if they did not have a good and simple design for the users, they would hardly have progressed this far.
If any company or a person wants to advance their business and also wants to add more people through their business, then they must have a Graphic Designer.
So if you are a creative person and love to do artwork then graphic designing can be a good career option for you. However, it is true that; Competition is high in this area.
But if you are an expert in designing and your skillset is really good, then you do not need to worry. And this is also a fact, no matter which career option you choose, you will have to fight with others, so you cannot escape from it.
Graphic Design Courses
Certificate Course in Graphic Designing
Graphics and Visual Designing
Graphic and Print Design Certificate
Diploma in Graphic Designing Diploma in Graphic and Web Design
Advance Diploma in Graphic Design
Diploma in Design
Bachelor in Graphic and Communication Design
Bachelor in Graphic and Web Design
BSc Animation in Media Graphic
Bachelor Design in Graphic (B. Des.)
Bachelor in Fine Arts
BA in Graphic Designing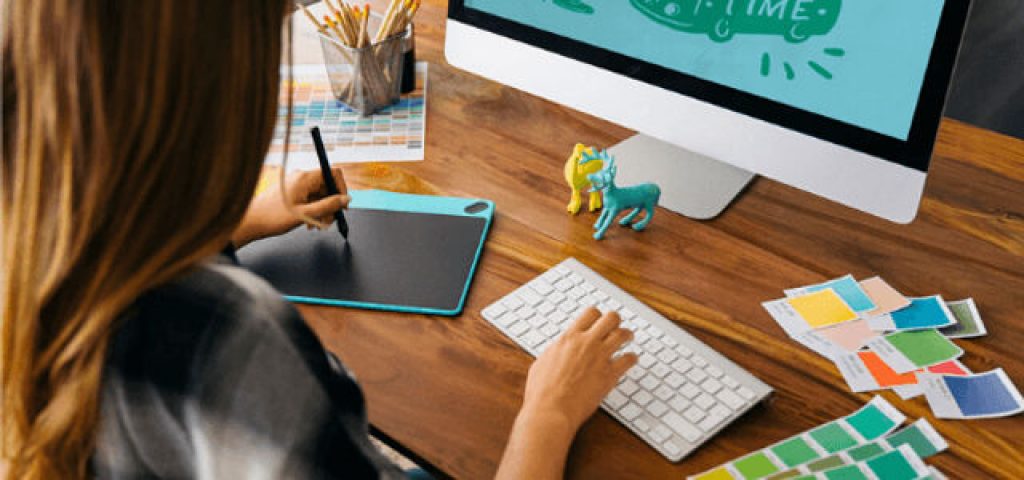 Many software like Corel Draw, Photoshop, 3D, Quark is taught in the Graphic Designing Syllabus. Along with this, apart from digital, audio-video production, many technical things related to graphics are also told.
For Graphic Design Course, the candidate should have passed 12th from any stream. Nowadays, courses related to graphic designing are conducted in many institutes. Their duration ranges from 6 months to 4 years. Their fees can range from 10 thousand to several lakhs.
Graphic Designer Salary
The starting salary in this area is 10-15,000. Which can be more than 30 thousand on experience, but later with the increase in experience, your salary can go up to one and a half lacs rupees.
Next G Education has been training candidates for a long time. They are very focused on providing software application skills.
To become a professional graphic designer, good conceptual knowledge and skills are required.
Graphic design is an important aspect of communication design. Graphic design learners should be aware that their diploma course in graphic design, should focus on a variety of subjects such as typography and type design, illustration and photography, packaging and print design, signage design, and corporate idea systems.
With the application of information technology, the learner should also focus on the areas of computer graphics, multimedia, and web design. 
Conclusion
I hope this article was able to help you on how to start a career in Graphic Design. If you have any queries regarding the Graphics Designing career, please feel free to ask anything in the comment section below!